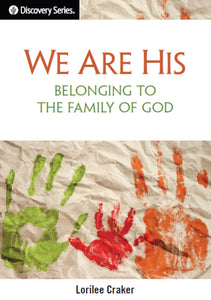 Brief - "I will not leave you as orphans; I will come to you," Jesus says in John 14:18 (ESV).
We all begin life as spiritual orphans. When we come into God's family, we've come with heartaches, disappointments, and broken dreams. We aren't instantly healed, yet we are instantly loved. Lorilee Craker writes about her journey through the grief
and joys of adoption and found amazing parallels to God's love for us and our adoption into His family.
SKU Code - 
Quantity - 994 offline and 994 Online