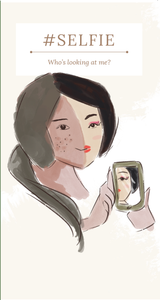 The "Selfie" was named the word of the year in 2013, but is there more to this craze than meets the eye?

This simple 16-page booklet fits your palm like your phone and is a great outreach resource for teens and twenties.
Available for bulk distribution in schools and colleges this resource is colorful and has great animations. It helps young people discover their true worth and deals with their deep issues on identity in the light of their true identity in Christ.
Available for a gift of any amount.