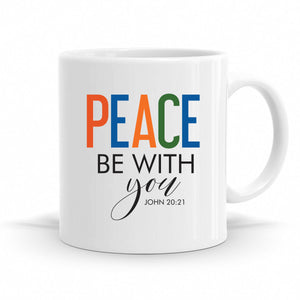 A prayer and a faith promise that there will be peace inside your house and in everything you do. God will be the peace for your family and the sustenance every time for your family.
This artwork reminds us of the promise of God's peace in our home.
An elegantly designed Coffee Mug perfect for your to start your day and continue through it. Reminding you of your blessings from the Bible. Get one for you or for a loved one today.
Scripture taken from 2 Corinth. 13:11 "The God Of Love And Peace Be With You"
Material: Ceramic Sublimation
Packaging: Corrugated Box
Available Mug Color: White
Size: 4x3x2.5 (l*w*h)