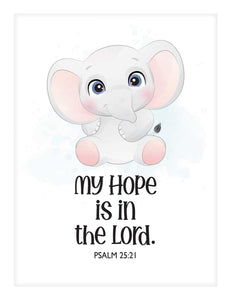 A proclamation of faith that our help comes from the Lord in all situations and all circumstances. The Lord is not too far away from me that he cannot help us.
This artwork shows that God is the source of providence.
An elegantly designed wall décor perfect for the living room or any part of the house or work place. An ideal gift for any occasion.
Scripture taken from Psalm 25:21 "My Hope is in the Lord."
Product Details:
Material: Printed Think Board
Available Frame
Colors: White
Size: 17x13 inches