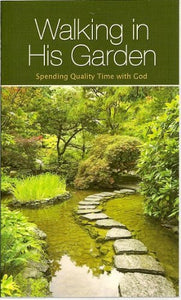 'Walking in His Garden', a 138 page compilation of teachings from ODB's Discovery Series that provide a guide for communicating with God through prayer and reading what God says in His message to us - the Bible.
For bulk order and quantity based discount, please reach out to us. 
You can also avail free shipping on all orders more than Rs. 1499!