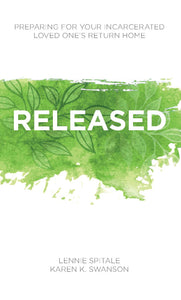 Preparing for Your Incarcerated Loved One's Return Home
It's a process, and it will take time for your loved one to decompress from the routine of prison and navigate the new normal outside the cell. But there is hope and healing for your relationship as you rebuild your life together. Released offers practical steps to help you and your loved with the challenges you may face—from finding employment to learning to trust again.
E-books are easy to read on both mobile devices and computers. They can be read directly or through e-book reader apps. We recommend the following free apps if you do not have e-book readers already installed. 
Google Play Books - available on Google PlayStore and Apple App Store
Read Era for Android phones available on Google PlayStore
ePub reader for iPhones and iPads available on Apple App Store
When you order these e-books, you will receive an email within 2 working days with the e-book and relevant details.