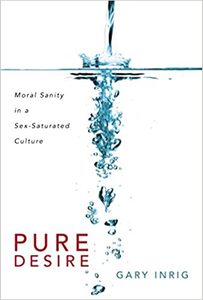 How do we live the Christian life in today's relativistic, sex-saturated, a self-gratifying culture where moral values are constantly under attack and where sin distorts all that God designed? Gary Inrig addresses this dilemma by providing a practical understanding of God's original purpose for His good gift of human sexuality.
Pure Desire anchors moral conviction in specific passages of Scripture and offers wise counsel on how to face the challenge of the culture by applying the standards of God's revelation. Pure Desire encourages us to have a deep desire to not only avoid sexual sin but to pursue holiness for our good and for the glory of God.
For bulk order and quantity based discount, please reach out to us. 
You can also avail free shipping on all orders more than Rs. 1499!