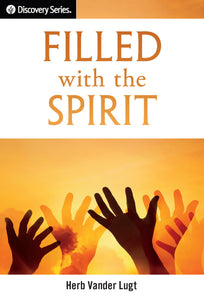 Being "filled with the Spirit" can have different meanings to different people. It's important to first turn to Scripture to understand who the Holy Spirit is and how He works. When we submit ourselves to Him, we are asking Him to take control or "fill us" so that our thoughts and actions are in line with what God wants. Herb Vander Lugt explains what the Spirit-filled life looks like and how we can experience it to the fullest.
E-books are easy to read on both mobile devices and computers. They can be read directly or through e-book reader apps. We recommend the following free apps if you do not have e-book readers already installed. 
Google Play Books - available on Google PlayStore and Apple App Store
Read Era for Android phones available on Google PlayStore
ePub reader for iPhones and iPads available on Apple App Store
When you order these e-books, you will receive an email within 2 working days with the e-book and relevant details.