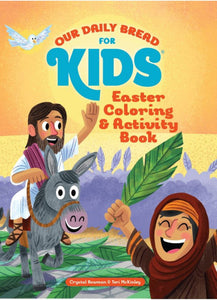 This Easter, kids will enjoy discovering more about the love of Jesus.
This colouring and activity book will encourage children to engage with the story of Jesus in a fun and creative way. Each page introduces a lesson we can learn from the life of Jesus or the difference He makes in our lives. From calling the disciples to healing the sick to coming back to life, His life and resurrection give us lots to celebrate!
For bulk order and quantity based discount, please reach out to us. 
You can also avail free shipping on all orders more than Rs. 1499! 
Product Details
Cover - Paperback 
Book Size - 28 cm (h) x 21 cm (w)
No of pages - 32