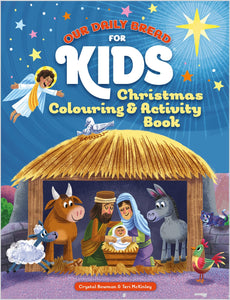 It's time to grab the crayons and sharpen the pencils for some coloring and activity fun! Your kids will use their imagination while coloring, bringing favorite Bible characters to life.  They will challenge their brains with fun activities that help them remember important Bible stories and concepts. The Our Daily Bread for Kids Coloring and Activity Book is great for kids to use by themselves or to share with another person to double the fun. The best part is that they will follow the big story of the Bible while they play!

These great products were designed to bring little hearts closer to God through biblical truth and lots of fun!
For bulk order and quantity based discount, please reach out to us. 
You can also avail free shipping on all orders more than Rs. 1499!