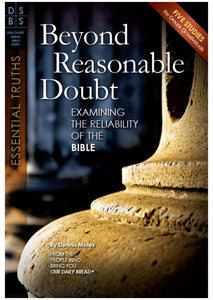 Examining the Reliability of the Bible
"For many, the Bible describes a world they have never seen and cannot accept." This five-lesson study presents evidence to support the reliability of the Bible. Focusing on its message of reconciliation and grace, and sharing from a historical and archaeological perspective, Dennis Moles guides you to a deeper understanding of your faith so you can share it with those who doubt.
You can also avail free shipping on all orders more than Rs. 1499!