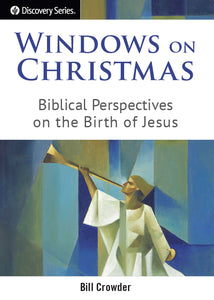 In the middle of the holiday season, it's possible to see the lights in other people's windows while sensing that you have lost the spirit of Christmas. While trying to live up to the expectations of others, you may find that your own ability to give has been drained out of you. Even the sounds of church bells and carols can leave you feeling that God is asking more of you than you have to give.

If that describes you, maybe it's time to revisit the wonder of the Christmas story. In the following excerpt of Windows on Christmas, Bill Crowder captures the spirit of the season and shows us a God who has moved heaven and earth to give us the greatest Gift of all.
This booklet is available at no charge due to the donations made by readers of Our Daily Bread Ministries India. We are sustained by donations received from Indian readers like you and do not receive international funding.